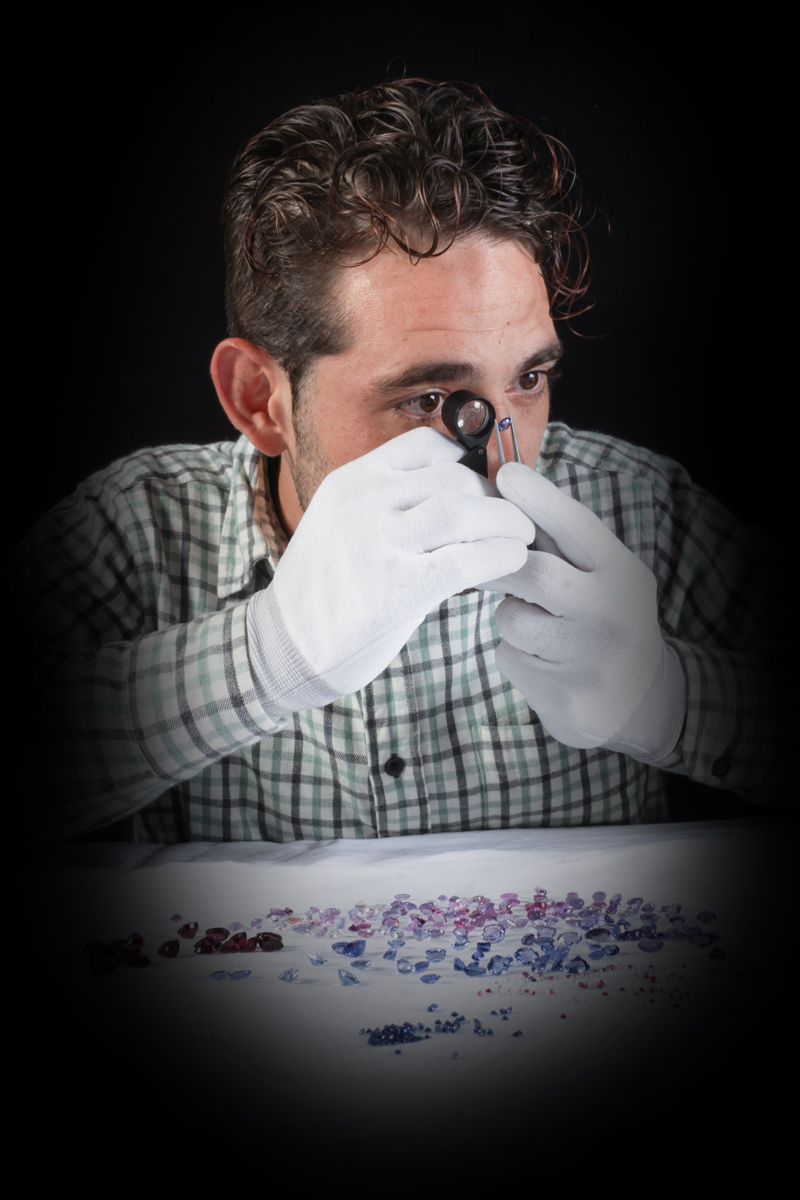 Founder of Vertige, Ivanoe Miller, born in Switzerland in 1990, graduated as a jeweller in Geneva in 2011.
Fascinated by the beauty and the mystery of gems, he pursued his passion across the globe studying in Bangkok and Mumbai (G.G. Graduate Gemologist) at the GIA (Gemological Institute of America).
He actively seeks out every opportunity to visit mines and markets of precious stones in the most important and obscure regions of the world.
He travels physically and spiritually, often stopping to study sapphires in Sri Lanka and Myanmar (Burma).
Ivanoé Miller is particularly passionate about exploring the terrain and meeting the miners at work as he wants to learn more about the enigmatic formation of gems in the heart of the Earth. Devoting vast amounts of time to understanding the source of precious stones, he carefully and patiently selects only the finest stones that call to his heart and amaze him.
He is delighted by the amazing hues of the gems, and seeks out those which possess rare and mystical feature that speak to his soul. Little by little, he is gathering a collection of gems, personal and unique. Even some of the finest jewellers in Geneva have recognized his discerning eye and have become some of Ivanoe's largest clients.
For Ivanoé Miller the choice of the gem is crucial to be able to dream the jewel.
It is the original character of a gem that awakens emotion, inspires design, and stirs the desire. The more gems he selects, the more he is inspired to draws. A real spark, fireworks, a thirst to create possesses him.
Since childhood, Ivanoé Miller draws, imagines and creates. His innovative vision and dreams transform into expression and a wonderful vitality in jewellery. Creativity blossoms free, without limits.
Thanks to his years of jewellery and design studies in Geneva, Ivanoé Miller knows the local jewellery traditions well. Sensitive to precision and detail but nevertheless always searching the perfectly harmonious design, he is an expert on how to join dreams and reality.